This is Part 1.
In Part 1 – Competition, Experimentation, and Progress – I discuss why the positive benefits of technological and societal Progress alone are not enough to encourage people to pursue it, why Competition and Experimentation are both necessary to create Progress, and how to look for areas of potential Progress in the coming years.
In Part 2 – How the Metaverse and Digital Twins Can Accelerate Innovation – I discuss the the potentially transformative power of the metaverse and digital twins, and why societies and companies that successfully harness this technology could see rapid periods of Progress. The popular conception of the metaverse as nothing more than a digital dimension for escapism undersells th power of the metaverse to encourage real world technological and societal experimentation.
---
Something I spend a lot of time thinking about is Progress – what it is, how it happens, why it happens.
Although what constitutes as "progress" is certainly debatable, I've been very fortunate to be born into an era where the fruits of Progress have never been greater, and the benefits of Progress are clear.
Had I been born in an older era, I likely would not have made it to adulthood.
And if I were lucky enough to somehow make it to adulthood, I likely would not have made a living because I hate physical work. I am thankful everyday that I can get paid to just sit in a nice air-conditioned office.
At the moment, I also derive a material portion of my income from investments, which are generally sensitive to and affected by society's continued ability to deliver Progress.
That means I have every reason to try to understand (and predict) society's pace and direction of Progress.
I'd wager that you're probably in a similar situation, too.
I'm mostly thinking out-loud here, but what I'd love to accomplish with this post is discuss:
1/ Why Progress is important,
2/ Why the positive benefits of Progress alone are not enough to encourage the pursuit of Progress, and
3/ How to look for areas of potential Progress in the coming years.
---
Everything we have today is a direct result of technological and societal progress.
The invisible thread that connects all of humanity from the primitive era of caves…
Source: Wikipedia
…to the modern nuclear, space, and digital era…
Source: Forbes
Source: NASA
…is none other than the thread of technological and societal progress.
It is technological and societal progress that allowed humanity to mechanize farming.
Going from this…
Source: The World
…to this:
Source: Sanjeev Mansotra
By mechanizing farming, we evolved from a world where 100%of people needed to be devoted to agriculture to one where only 25% is devoted to agriculture (and <3% in developed countries).
It is also technological and societal progress that created new professions to employ everyone freed from the land, like infrastructure construction…
Source: Wikipedia
…heavy industry and manufacturing…
Source: Lengipromez
…artistry and craftsmanship…
Source: Wikipedia
…and, later, software engineering and digital entertainment.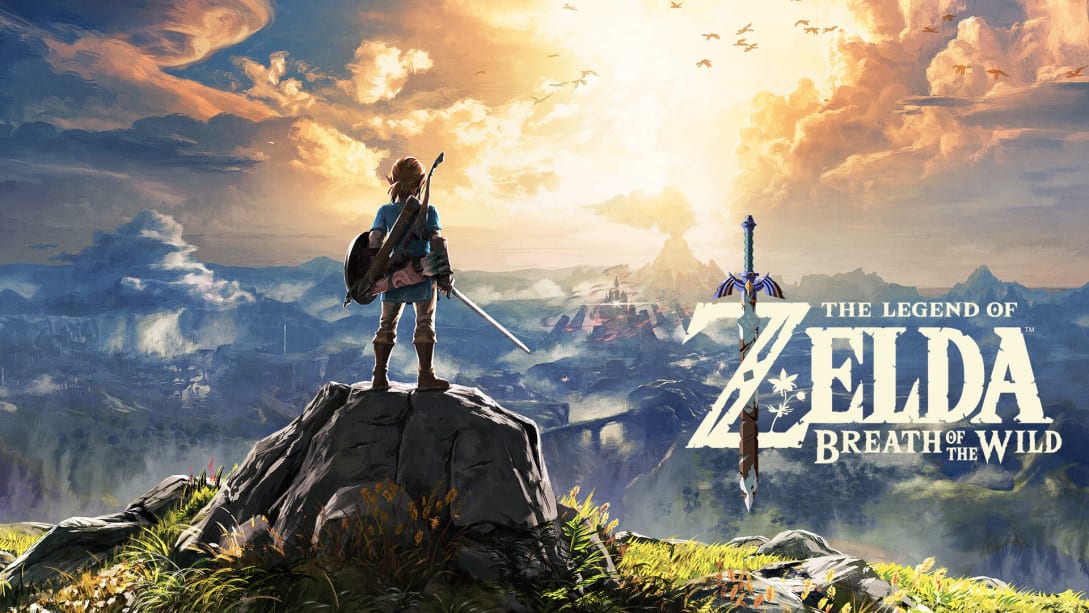 Source: Nintendo
It is technological and societal progress that has allowed humanity to not only survive in an unkind world guaranteed by evolution to be hostile, but to also thrive.
Everything we have today is a direct result of technological and societal progress.
But technological and societal progress does not happen on its own.
In fact, if humanity had a choice, it would likely choose, again and again, to never have technological and societal progress.
Because technological and societal progress always requires trading in a known state of the world for an unknowable future.
No one willingly trades in a known world for an unknowable and risky future.
I think this is quite apparent in our society today with many people rationally pushing back on the need for Progress. Progress-minded people are often inclined to brush off criticism as uninformed or irrational, but fear of the unknown is a very rational response.
With hindsight, it's easy to see that modern human life is materially better than what came before. The average Developed World citizen today enjoys standards of living that are materially better than what Kings and Queens enjoyed several hundred years ago.
For example, several hundred years ago, the Kings and Queens of England were still relieving themselves in a toilet like this:
Source: World History Encyclopedia
I have seen this toilet myself in Her Majesty's Royal Palace and Fortress of the Tower of London. Modern plumbing and sewers had not been invented, yet. It's just a hole that opens out to the side of the castle. All of the waste just goes into a pile that needs to be scooped out.
If you think about it, the King's toilet was effectively the same as this:
Source: Wikipedia
I'm pretty sure a portable toilet is no one's idea of a luxury these days.
With hindsight, it's easy to see that modern life is materially better than what came before!
With hindsight, it's easy to see that Progress is worth pursuing.
What's interesting is that progress, historically, has never been made willingly.
Most of human society today likely understands that Progress has been good for people, yet it's also very clear that many people feel uneasy about Progress going forward despite clear hindsight that Progress is worth pursuing.
I do not have a time machine, but I suspect if we went back 500 years and asked the people of the 16th Century whether Progress should continue, many likely would say no! Their lives were already so much better than the people of the 10th Century…who can wish for more?
Progress likely does not happen on its own even when people suspect Progress is good for them.
So how does Progress happen then?
Humanity made (and makes) Progress because it was (and is) forced to make it in order to survive competition against the natural world and other humans and societies.
That is to say – Progress has almost always been a result of experimentation and evolution.
The way it works is some people would experiment with new ways of doing things in order to try to leapfrog the incumbent. If it worked better, everyone else would need to adapt in order to keep up or risk falling behind. If it didn't work better, then those that took the risk and failed would simply be forgotten in the sands of time.
What forces society to move forward is competition.
But what determines how society moves froward is experimentation.
It is these two things together that creates Progress.
Having one alone is not enough. You need both.
I increasingly believe recognizing this nuance will be extremely important for accurately assessing the evolution of companies, industries, and societies.
The reason I bring all of this up is because understanding and forecasting progress has never been more important (especially for investing!).
We live in a Chaotic Era, an era of change. And the most attractive assets worth owning are almost all long duration in nature. And the value of long duration assets are highly sensitive to how the future unfolds.
But the dynamics that govern Progress have never been more complicated.
Usually competition and experimentation go together, but, increasingly, our modern world is evolving in a way where these two elements are disconnecting. This means a careless assessment of a situation could lead to the wrong conclusions.
For example, there are plenty of industries where competition is high, but progress is limited. Many, many traditional industries – retail, commodities, etc – face this exact problem. Competition obviously encourages companies to try to find ways to rise above the fray, but competition alone is not enough. Without the ability to experiment and evolve, pure competition is a treadmill to hell.
Over the last decade, many investors have increasingly recognized this problem…the solution seems to be to seek the opposite, but the opposite can also be problematic, too. Many investors like looking for monopolies / duopolies / oligopolies, instead. While these businesses tend to have fantastic financial profiles, these companies potentially leave themselves ripe for disruption unless they have a healthy sense of paranoia. We live in a Chaotic Era, an era of change. The moats protecting monopolies may not be wide enough. For example, I would include much of the traditional financial ecosystem in this bucket. The leading banks are an oligopoly, but now they are ripe for disruption. Even the unshakable duopoly of Visa and Mastercard increasingly appear open to some potential for disruption.
This brings us to the other element that I think is worth considering – the capacity for experimentation. Experimentation is necessary in order to discover how to evolve. But experimentation alone is not enough. Experimentation without competition is also a fool's errand. The most obvious example I can think of is the fact that IBM has been granted more patents than any US company every year for the last 3 decades, and it isn't even close:
Source: PC Magazine
Every tech company aggressively files for patents, even for very minor "innovations". As a result, I do not think IBM's lead here has anything to do with them being more proactive about filing for patents. IBM very likely does spend more time doing random research than most other companies. But without marrying that with a sense of competition and sense of urgency, all that experimentation has led to almost nothing useful.
In private, I often joke about how Google's moonshot projects often fall into this bucket as well. A lot of experimentation, but limited sense of competition to create Progress…
---
The true magic happens when competition is married with experimentation.
If you think about the most innovative companies out there, the companies you admire most, there's a good chance both of these factors are hard at work.
Some examples that come to mind:
1/ Tesla
There are very few industries as bad as autos. It's cyclical. It requires a lot of capital (both for capital expenditures in the form of factories as well as working capital in the form of cars sitting on dealer lots until sold). And it's competitive!
Despite all the competition, this industry had hardly evolved for a long time until Tesla came along. And competition for competition's sake made the industry even worse.
While I was never smart enough to truly see the magic at work at Tesla early enough, it's undeniable today that Tesla is doing things that traditional car OEMs are finding hard to match. It's not all perfect, but Tesla is certainly pushing the envelope in many ways, including changing how manufacturing is done.
Like with the Giga Press:
An important part of enabling all of this is the healthy sense of competition married with the desire to experiment. To experiment with new designs. To experiment with new manufacturing techniques. It doesn't always work out (the manufacturing challenges back in 2018 were a result of experimenting with new manufacturing processes, for example), but when it does, it changes the game.
For a more traditional example, we can look at…
2/ Starbucks:
Starbucks sells coffee…it's very competitive! Anyone can make coffee. In fact, not only does Starbucks compete with any and every morning-hour food service business, it also competes with everyone able to make coffee in their own home.
Despite immense competition, very few coffee sellers approached the market with an experimental mindset. But it is through experimentation that we, today, have all the wonderful varieties of coffee-based drinks that Starbucks' creatives could dream up.
And what other coffee seller would have thought it would make sense to launch an app and loyalty program just a few years into the smartphone revolution? The highly successful Starbucks app launched in 2011…back then, there were still many smart people that thought smartphones would be a fad.
There are plenty more examples. Some of the more obvious ones include Amazon and Apple, both of which are well known for operating in very competitive industries but have succeeded through experimentation.
---
These dynamics also seem to work at a societal level.
One of the most stunning societal developments over the last 4 decades is none other than the rise of China. It's really hard to overstate how impressive China's rise has been…China went from a very underdeveloped country to, now, highly competitive with the US across multiple dimensions in essentially 1.5 generations.
It's even more impressive because China's economic model is partially state-driven.
For many decades, common knowledge suggested that state-driven economic models lack dynamism. And this lack of dynamism ultimately prevents state-driven societies from achieving much Progress.
Looking at China through this traditional lens would have led to the wrong conclusion (at least up through 2020, though I understand there are reasons for debate going forward).
This is because, despite having a state-driven economic model, China was able to foster both competition and experimentation. The wrong way to implement a state-driven model is to force reduction in competition and experimentation (this is a risk that some western regulatory regimes are potentially falling into, especially regulations that are raising the cost of starting businesses and raising the cost of failure, which reduces experimentation).
This is not what China did. In fact, what China did is leverage the state-driven model to create competition and experimentation. Beginning in the 1970s, China designated certain cities as testing grounds for new policies. Different cities would have different policies. Different cities and different provinces would compete for success. And depending on which policies achieved the "right" results, then those policies would be expanded nationwide.
This method has been used wonderfully to experiment and create Progress in areas like capital market reforms, land and real estate reforms, etc.
Was it a top-down model? Yes.
But did it do the necessary things that are important for creating Progress? Also, yes!
---
Turning now to a different society that is often viewed as the global leader in Progress – the United States – this framework is starting to make me wonder if there are reasons to be concerned.
While the US economy is starting to consolidate around a handful of extremely powerful companies / platforms, the US still remains a very open and competitive society. Very few societies are structured in a way where any hardworking person including immigrants can realistically come here, compete, and succeed all within a single lifetime. Many of the most successful people are exactly that. For example, the richest (and possibly the most famous) American today is Elon Musk. He was born in South Africa. Such a trajectory is likely very hard to achieve in any other country on Earth.
But what might be worrisome is the rising costs of experimentation.
The US began as an experiment. And the social and economic changes that the country pursued in its early days were all experiments as well. The US had the advantage of being structured as many, many individual states that could each pursue their own and different policies. The successes and failures, in turn, helped make the whole country a stronger and more robust union. States could learn from each other depending on what worked and what didn't work. In a way, the early US worked a lot like how policy development currently works in China (ironically).
But the ecosystem fostering this type of experimentation has evolved dramatically. Other than perhaps a handful of states, the vigorous experimentation that defined the early years of the US has largely fallen away. And states with different ideas for experimentation (usually stemming from differences in politics) are often very reluctant to learn from the results of others, letting politics get in the way of a good idea.
Experimentation in the US is increasingly hard to find at a societal level. Almost all of the experimentation that still goes on appears largely confined to a handful of companies and universities. This evolution is interesting to consider since it appears to be driving a major divide across the country in terms of where Progress is happening. People that are tapped into these ecosystems of experimentation are benefiting from the positive forces of Progress. While those outside of it are being left behind.
The people being left behind are the people that have no capacity to experiment, yet trapped in an endless cycle of competition in a treadmill to hell.
---
To close the loop and return to where we began –
Progress is important and something we should care about.
But Progress does not happen on its own. Progress requires competitive pressure married with the ability to experiment.
Some ecosystems have one or the other (or neither), but you need both in order to create Progress…
Interestingly, there are some new developments that I'm really excited about that have the promise to rapidly expand the potential for competition and experimentation across a large number of industries…more on this in a later post.